This weekend, the MUSIC AWARDS for the AUDIOVISUAL ESPAÑOL 2018 were awarded at FIMUCITÉ. The winner was Carlos M. Jara for the BSO of Javier Sierra's TV series OTHER WORLDS (Rosetta, 2018).
From here our congratulations to Carlos for his wonderful work and for that deserved recognition.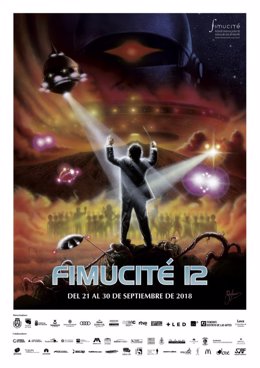 The International Film Music Festival of Tenerife (Fimucité) has presented the first edition of the Music Awards for Spanish Audiovisual, of the  which are born from the hand of the Festival itself and the AssociaMusic Awards for Spanish Audiovisual,tion of Music Composers for Audiovisual (Musimagen) to recognize the work of the creators of our country.
More than 200 professionals, members of Musimagen, were able to vote for their favorite works of the year 2017 until the 13th of August. The nominees resulting from this vote are Carlos M. Jara for his score for the television series 'Otros mundos', Oscar Martín Leanizbarrutia for the feature film 'Red de libertad' and Zacarías M. de la Riva for the soundtrack of the film animation 'Tadeo Jones 2: el secreto del rey Midas'
Congratulations to the nominees !!